Eating out Asian style!
Dr Marina Iacovou - Research Dietitian, 10 September 2015
There was lots of interest from our post on Facebook about how to dine out on a low FODMAP diet, in particular with https://www.monashfodmap.com/blog/dining-out-on-low-fodmap-diet-greek/. 
So that got me thinking about another of my favourite cuisines.... anything Asian!
Similar to many cuisines, the use of garlic and onion in Asian dishes is common, but these can easily be avoided when keeping to the general rule – avoid sauces and heavily flavoured, rich and spicy foods and choose, plain meat, fish, and rice noodle based dishes, with fresh salads and vegetables.
Here are some classic Asian dishes that can be low in FODMAPs and some simple tips on eating out Asian style.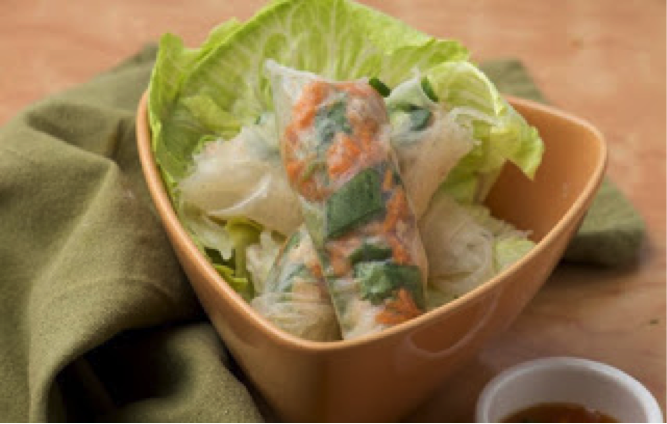 VIETNAMESE:
Rice vermicelli – 

beef, chicken, prawn or tofu comes with salad vegetables and peanuts on top. Ask for it to be without onion. The condiment to this dish is typically fish sauce (low FODMAP) which is served on the side.  

Rice paper rolls

 – vegetarian or prawn
Typically wrapped with lettuce, carrot, mint and rice vermicelli noodles. Just in case ask what vegetables are inside.  Served with a condiment on the side.  
THAI:
While you may need to stay away from the curry dishes there's usually lots of stir-fries to choose from – just ask that there is no onion or garlic. Typically served with steamed Jasmine rice (Khao Plao).
Duck breast stir-fry with lemongrass, chilli, coriander and sweet basil

Vegetarian stir-fry with tofu and 'selected' vegetables

Prawn and mixed seafood stir-fry - with capsicum, chilli and green beans (Pad Talay)
Also many Thai restaurants will ask if you would like your stir-fry mild, moderate or hot! Although chilli is given the green light for FODMAPs, it may still be a problem for some. So if this sounds like you, ask for it to be without chilli or mild if you dare!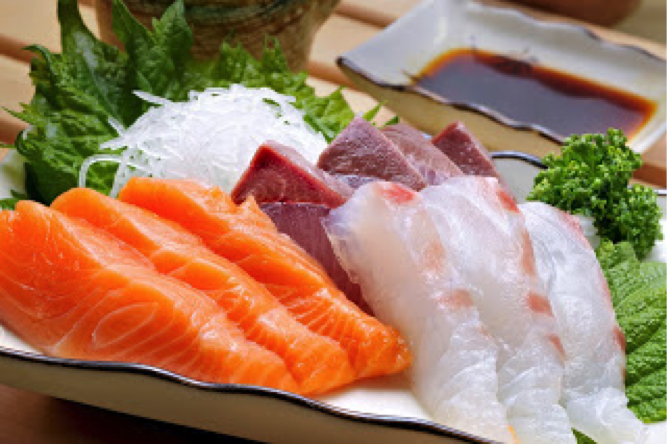 JAPANESE:
Grilled tofu, seafood, beef or chicken with steamed rice and seaweed

Plain raw tuna or salmon – with condiments on the side

Rice noodles – your choice of meat and vegetables
Australian's are renowned for loving their barbecues - well so do Koreans!
While the already mentioned tips can be applied to Korean dishes as well, my suggestion would be to try a Korean barbecue restaurant that cooks the meals in front of you. It's a fun and easy way to choose what ingredients go into your dish.