Choc, Chia & Rice Puff Slice
Serves: 14
Prep: 2 hour 5 mins
Cook: No cooking required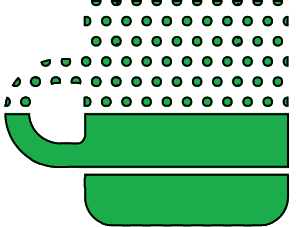 Stack Cup
This quick and easy slice is a low FODMAP version of an Australian classic, the whole family can enjoy. The rice puff slice does not require any baking and is perfect for kids' lunchboxes or an afternoon treat. 
ingredients
2 cups Monash FODMAP Certified Freedom Foods Rice Puffs
140 g
4.9 oz
45 g
1.6 oz
60 g
2.1 oz
43 g
1.5 oz
16 g
0.6 oz
5 g
0.2 oz
¼ cup coconut oil, melted
57 g
2 oz
182 g
6.4 oz
Method
Spray a 20x30cm slice tray with oil and line with baking paper, set aside.

Mix all dry ingredients together in a large bowl.

Pour in all the wet ingredients and mix well.

Pour into the prepared tray and press firmly with a spatula.

Place in the fridge for 2 hours or until set, cut and enjoy!
---
Hints
Wrap in baking paper and then glad wrap and freeze for lunch boxes. 
Nutrition Information (per serve)
Energy
1587 Kj / 379 cal
Protein
5.60g
Carbohydrates
53.90g
Sugar
22.40g
Total Fat
15.70g
Saturated Fat
8.00g
Fibre
9.00g