Oat, Cranberry & Choc Chip Energy Balls
Serves: 12
Prep: 10 minutes
Cook: No cooking required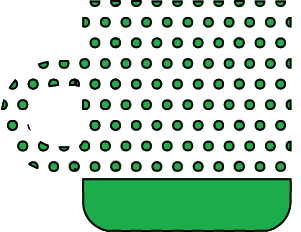 Stack Cup
Looking for a low FODMAP pick me up? Try these delicious energy balls for the perfect school lunchbox treat, post workout snack or afternoon tea. 

ingredients
80 g
2.8 oz
90 g
3.2 oz
64 g
2.3 oz
60 g
2.1 oz
15 g
0.5 oz
2 2½ Tbsp mini dark chocolate chips
30 g
1 oz
Method
Place oats into a food processor and process until they are flour like in consistency.

Add cranberries, peanut butter and maple syrup to food processor and continue to process until a dough begins to form and stick together.

Add puffed quinoa and chocolate chips and pulse several times until well distributed through the dough.

Using a large spoon, scoop out a spoonful of dough and roll between your hands into neat ball shapes. Place balls in an airtight container and store in the fridge.
---
Hints
For a nut free alternative, blend 64g of sunflower seeds into a paste and use in place of peanut butter. 
Nutrition Information (per serve)
Energy
464 Kj / 111 cal
Protein
2.50g
Carbohydrates
14.50g
Sugar
5.50g
Total Fat
4.40g
Saturated Fat
1.10g
Fibre
1.60g