Pumpkin bread
Serves: 10
Prep: 15 minutes
Cook: 55 minutes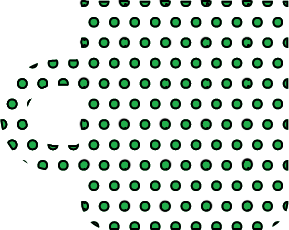 Stack Cup
Your new favourite fall recipe! This homemade, low FODMAP pumpkin bread is simple to make and full of delicious spices
ingredients
2 cups gluten free all-purpose flour
250 g
8.81 oz
100 g
3.52 oz
200 g
7.05 oz
200 g
7.05 oz
65 g
2.29 oz
Method
Preheat the oven to 350° fahrenheit/180° celsius and line a loaf pan with baking paper and grease with cooking spray 




In a bowl, combine the flour, baking soda, baking powder, salt, cinnamon, ginger and nutmeg




In a separate mixing bowl beat the melted butter, sugar, canned pumpkin, sour cream, eggs, and vanilla with an electric mixer

Gently fold the dry ingredients into the wet ingredients until just combined. Pour batter into the pan then sprinkle over the pumpkin seeds

Bake for 50-60 minutes, or until a metal skewer inserted into the centre comes out clean
---
Hints
*if you don't have access to canned pumpkin, you can use peeled and chopped Kent/Japanese pumpkin and boil for 10 minutes. Once soft, drain and puree in a food processor until smooth. 
Add chopped walnuts or pecans on top for an extra crunchy topping in place of pumpkin seeds 
For a sweet twist, mix in 1/2 cup dark choc chips through the batter! 
Nutrition Information (per serve)
Energy
1211 Kj / 289 cal
Protein
3.80g
Carbohydrates
41.10g
Sugar
20.00g
Total Fat
12.30g
Saturated Fat
5.20g
Fibre
1.10g