Meal planning is a great skill to have, not only for those with special dietary needs, but anyone who leads a busy lifestyle (let's be honest, that's most of us!).
As a dietitian with IBS, planning my meals in advance not only saves precious time during the week but also helps ensure that my low FODMAP diet is nutritionally balanced and well thought out (helping me avoid uncomfortable mistakes!).

Here is an example of what my typical day looks like. I like to use the Australian Guide to Healthy Eating (AGHE) to help plan out my day according to the number of serves I need of different foods from the five food groups. As a 23 year old female, the AGHE recommends that each day I aim for:

5 serves vegetables/legumes/beans

2 serves of fruit

6 serves of grain/cereal foods

2 ½ serves meat/alternatives

2 ½ serves dairy foods

Check out the AGHE website for more information about the 5 food groups and how much you need each day (this varies depending on your age, gender and activity level)

Sample meal plan
Breakfast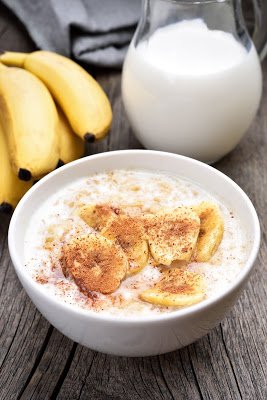 Porridge with yoghurt, cinnamon & banana
½ cup cooked rolled oats (120g)

1 tsp. chia seeds (5g)

1 tbs. low-fat milk (25g)*

low-fat natural yoghurt (100g)*

1 medium (firm) banana (100g)

Sprinkle of cinnamon
Snack
Lunch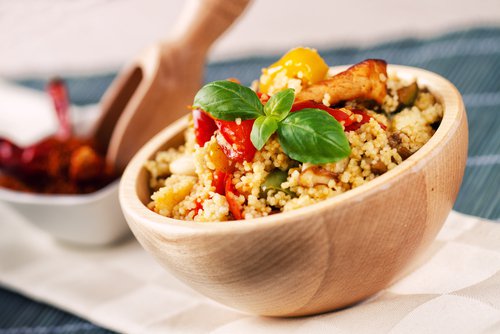 Moroccan chicken & roast vegetable salad:
chicken tenderloins (40g)

¼ cup roasted sweet potato (35g)

¼ cup roasted red capsicum (26g)

½ cup baby spinach leaves (19g)

¼ cup canned chickpeas (42g)

1 tbs. garlic infused oil (to cook chicken and vegetables)

1 tbs. Moroccan spice mix (cumin, coriander, cinnamon & ginger

½ cup cooked quinoa
Afternoon Tea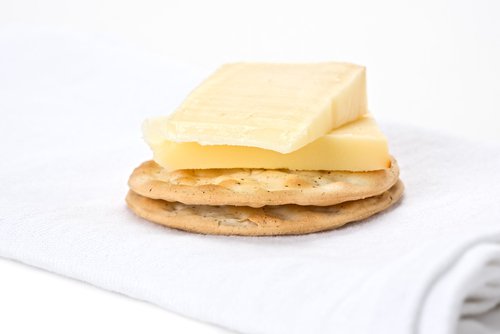 2 x wholemeal crackers (18g) 

2 slices low-fat cheese (40g)
Dinner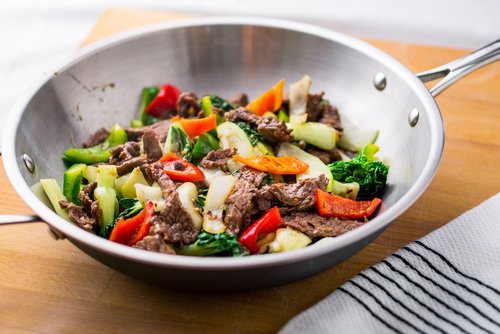 Beef stir-fry
Supper/dessert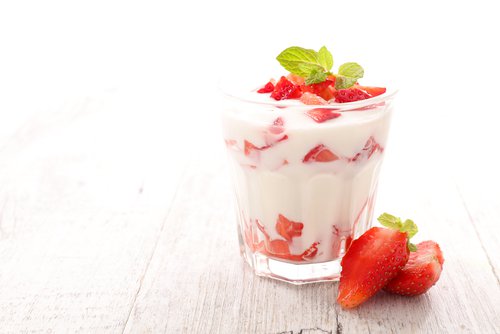 Tub of low-fat yoghurt (200g)* 

1 cup strawberries (140g)
*I am not lactose intolerant so use regular dairy products. Please substitute for a lactose free alternative if you malabsorb lactose.

Nutrition information    

Energy                                7223kJ
Protein                               103.5g
Carbohydrates                 170.7g
-Sugar                                68.0g
Fat                                       63.6g
-Saturated fat                  14.8g
Dietary fibre                     31.4g
Iron                                     12.8mg
Calcium                            1075mg
Sodium                             2059mg
Total FODMAPs 
(excluding lactose)       LOW